If you notice, the Philippines is always on various lists of the best countries to visit in Asia. And that is because of good reasons. Apart from its hospitable and welcoming people, the country offers beautiful destination spots that will surely captivate anyone's heart.
From the beautiful beaches to unique food choices, the Philippines offers a lot. Yet its capital, Manila, isn't always a fan favorite. Manila is relatively unappreciated because, just like any other city, it's pretty crowded. Plus, the overkill traffic will most likely take up so much of your time.
But Manila is a fun and vibrant city. You can find some of the largest malls in the country in this place, it's a perfect place for night owls, and it has plenty of tourist spots for people who loves history. In other terms, Manila offers a wide variety of activities for people from different walks of life.
That said, let's talk about the best things to do in this city and why it's not such a bad idea to give it a visit.
Ayala Museum
You can find the Ayala Museum in Makati. It's a large, air-conditioned museum that showcases the country's ethnology, archaeology, and art.
The museum currently holds six major permanent exhibitions that showcase the embroidered silk worn by Filipinos from the 19th-century, traditional Filipino maritime vessels, porcelain items, and various works of art by famous artists, such as Juan Luna and Fernando Zobel.
One of its main galleries boasts numerous gold items that show Filipino cultures before the country gets colonized. The museum teaches the country's history and its culture.
Fort Santiago
Fort Santiago was a military base made for the Spaniards. It was built in 1571 and can be found on the Northwest side of Intramuros, near Manila Cathedral. Sadly, the Battle of Manila during WWII has significantly left a mark on the compound, but it was later on restored. Here, you will see a Spanish coat of arms right underneath a relief of Saint Santiago Matamoros in the compound's gate.
The fort is also somewhat connected to the independence movement of the Philippines back then. When the Philippines Revolution began in 1896 to 1898, Jose Rizal, the country's national hero, was incarcerated in this place before getting executed.
You can visit where he was held captive. There is also a shrine to honor his sacrifices.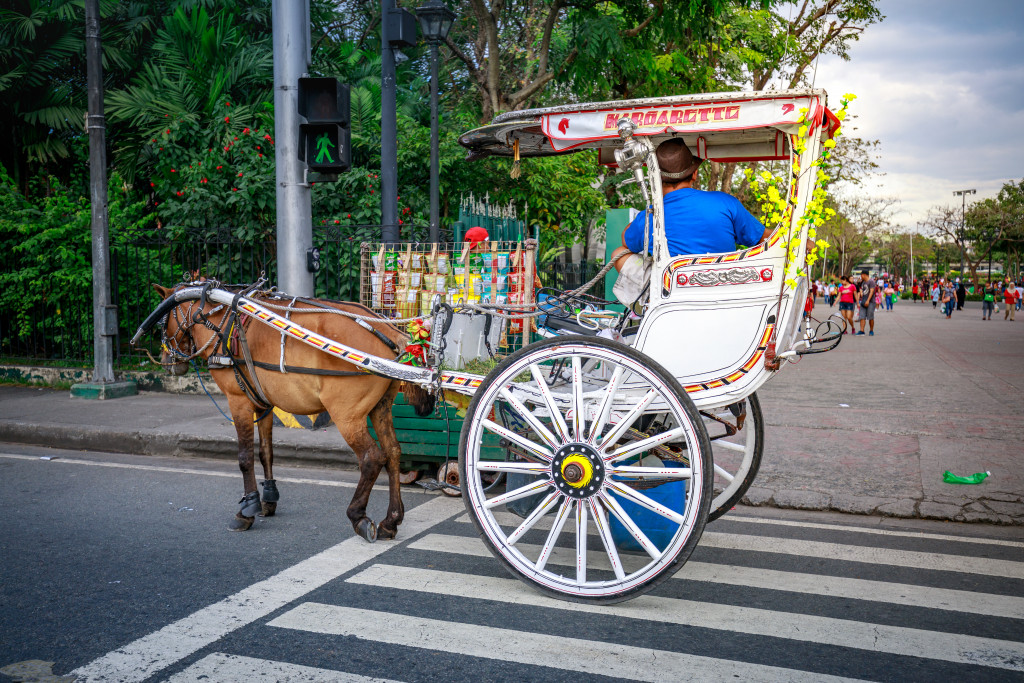 Manila Baywalk
Manila Baywalk is particularly more captivating during the evening because it has the perfect sunset view.
Those shimmering waters have witnessed the Battle of Manila Bay, where Spain and the United States Navy battled in 1898. The war then led to America's victory and ended the more than 300 years of Spanish colonization.
You can appreciate the beauty of Manila Bay even more by renting a yacht in the Manila Yacht Club. Furthermore, you don't have to worry about your safety as professionals properly maintain the vessels. The owners even hire services for interior yacht detailing to give their guests a great time. If you plan to visit Manila, make sure to include this activity in your list.
San Agustin Church
The San Agustin church is one of the oldest churches in the Philippines. You will never regret visiting this stone-built church, as its interior is truly captivating. The Baroque style showcases many works of art, including intricate moldings and trompe l'oeil paintings found in the barrel vault.
You can find a crucifix here made from the 1500s. And the stalls in the choir made in the 17th century are made from rich Molave wood decorated with ivory. However, make sure to visit the church as early as possible as it's also a famous church for weddings.
Chinatown
You might not appreciate Chinatown at first as it doesn't look like a tourist spot—it's crowded, noisy, and the traffic here can be unbearable.
But this town is solid evidence that Chinese trading has been present in the nation since the 800s. Many Chinese immigrants in the country are residing in Binondo. In fact, most of their ancestors have been in the area since the Spanish era.
The best way to explore Chinatown is by riding a jeepney or calesa. You can visit the Seng Guan Buddhist temples and some herbal shops in Carvajal and Ongpin Streets.
Other Places to Visit
You'll never run out of places to visit or activities to do in Manila. Here's more:
Visit the oldest part of the city, Intramuros.
Check out the musuem in San Agustin Church.
Explore Manila Cathedral.
Learn more about the country's history in Rizal Park.
Find more works of art in the National Museum of Fine Arts.
Experience Manila's nightlife.
Manila might not be as grand and lavish as other cities. But as you can read in this blog post, it can offer unique experiences that you will never find somewhere else. The next time you visit the Philippines, make sure to take the time to explore its capital.