Strategic planning and forethought are essential for creating a successful high-end restaurant, especially regarding location.
Design and theme should be carefully considered and should be upscale, modern, and unique (specialty dishes).
Quality personnel should be hired, with customer service being of utmost importance.
Creating a luxurious ambiance (lighting, décor, music) with attention to detail will help create an exceptional dining experience.
Creating a high-end restaurant is an exciting prospect for entrepreneurs and investors. Many individuals want to start their restaurant due to its potential profitability and flexibility. In addition to the thrill of seeing your business grow, many financial benefits come with running a successful restaurant.
Recent statistics show that restaurants can yield an average of 5-10% profit margin in the first year of operation. This is a much higher return than many other small business investments. According to the National Restaurant Association, the US food service industry generated $863 billion in total sales in 2019, an increase of 4% over 2018. The National Retail Federation also reports that restaurants have grown steadily since 2016, even during economic downturns.
These numbers are only for existing restaurants and do not consider start-up costs or other expenses associated with opening a new restaurant. To ensure profitability, it is essential for those interested in starting their restaurant to consider all aspects before investing their money and time. Here are a few key factors to consider before opening a high-end restaurant.
Location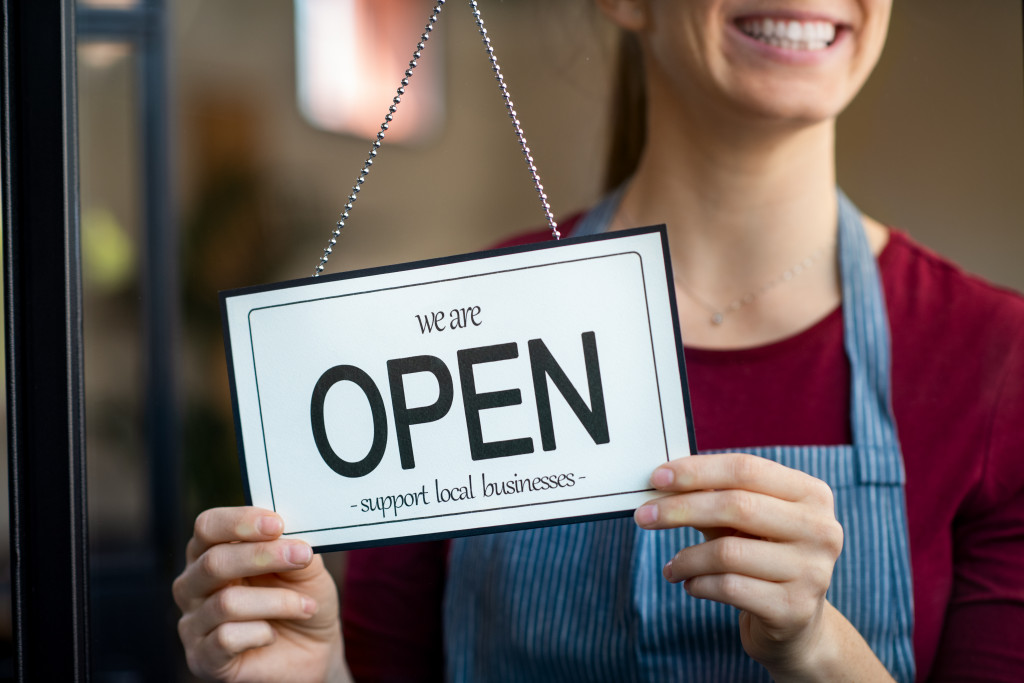 Creating a high-end restaurant requires strategic planning and forethought, especially regarding the location. A successful restaurant depends on its ability to attract customers, meaning choosing a spot in a visible and populated area is essential. This ensures that potential customers will see the restaurant and easily access it.
The four best areas to open a high-end restaurant are:
Downtown Areas
As downtown areas tend to have higher foot traffic due to their proximity to businesses and other attractions, they offer greater visibility for potential customers looking for somewhere new or trendy to eat. Furthermore, many cities also provide tax breaks or other incentives to help reduce costs associated with opening a business.
Tourist Areas
Tourist areas are great places to open up a high-end restaurant as they tend to have an influx of visitors throughout the year looking for unique experiences and often have money they are willing to spend on dining out. Opening in such an area provides more chances for success as tourists may be more likely than locals to try something new or pay higher prices for food if they feel it is worth it.
Business Districts
Business districts tend to have professionals on their lunch breaks who may appreciate good food at reasonable prices during their work breaks. Additionally, being located near corporate offices means there may be plenty of opportunities for catering orders from clients or colleagues which could also help increase revenue streams for the business outside of traditional dining hours when clients cannot come directly into the restaurant itself but would still like its offerings delivered right away elsewhere.
Shopping Centers
Shopping centers can draw significant foot traffic due to the variety of stores and services available under one roof – including restaurants! Such areas often contain retail outlets that appeal not just to those living nearby but all kinds of people from all over, providing an opportunity not only to bring in diners but potentially gain fans who continually come back time after time no matter where they live (especially if they enjoy making occasional trips back).
Design and Theme
Creating a high-end restaurant requires careful attention to both design and theme. The restaurant's appearance is essential, as it makes a visual experience for customers that sets the tone for the entire dining experience. The restaurant should look upscale and modern, with high-end furnishings, decorations, and art. This helps diners feel comfortable in an inviting atmosphere while also conveying that the food will be of superior quality.
The theme is also important to create an identity for the restaurant. A unique piece can help differentiate it from other restaurants and make it more memorable to customers. High-end restaurants often focus on regional cuisine or specialty dishes not easily found elsewhere. This menu type allows chefs to showcase their skill and creativity while providing guests with unique dishes that stand out from the competition.
The ambiance also plays a vital role in creating a high-end dining experience. Soft lighting, elegant décor, and relaxing music can all help create a pleasant and luxurious atmosphere for diners to enjoy their meals comfortably. Subtleties such as flowers or tablecloths can show attention to detail that customers appreciate when dining out at a high-end establishment.
Restaurant Personnel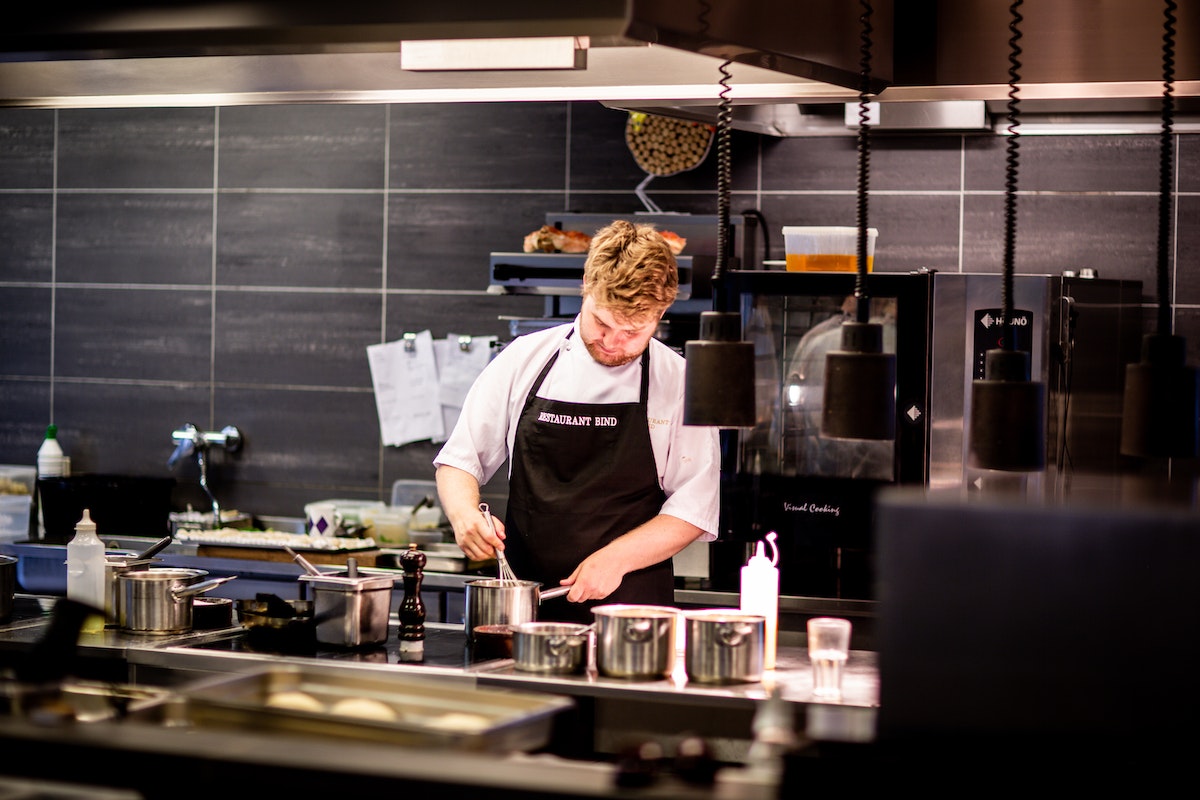 The workforce you hire is pivotal to creating a high-end restaurant experience. Without the right staff, your ideals and dreams for the restaurant will not be able to come to fruition entirely. This means great care must be taken when hiring employees and selecting personnel. To create an atmosphere of high standards and luxury, you must have the right people in place who understand the values and goals of your restaurant.
An excellent way to ensure that you are hiring the best personnel for your high-end restaurant is by partnering with a reliable hospitality recruitment agency. These agencies specialize in finding top-tier candidates with the skills and experience required for fine dining establishments. A good recruitment agency can be an advisor during the selection process, helping you identify potential candidates with the necessary qualifications, such as pleasing personalities, attention to detail, customer service skills, and food knowledge.
It is essential that all workers hired possess strong customer service skills, as this will directly influence how customers perceive your establishment's quality. Waitstaff should have extensive knowledge about menu items to provide personalized recommendations based on customers' tastes and preferences. They should also be willing to go above and beyond to satisfy customers' needs to create an exceptional dining experience they won't forget.
Final Thoughts
Creating a high-end restaurant is an ambitious endeavor that requires dedication and patience. Considering all factors before investing in such an investment is essential, as this will help ensure the most excellent chances of success. Strategic location, unique theme and design, quality personnel, and excellent customer service should be prioritized when creating a high-end restaurant to guarantee the greatest likelihood of success. With careful planning and attention to detail, you can build a successful high-end dining experience that customers will love for years.