After preparing your passport, packing your clothes, and having your wallet ready, you'll first have to choose which places to visit. Instead of opting for the usual vacation destinations such as Paris, New York, and Japan, book a travel and tour filled with adventure and experience these rarely seen, must-visit places that will leave you awe-stricken and wanting more.
The Giant's Causeway, Northern Ireland
The Giant's Causeway was born because of an outrageous amount of volcanic activity sixteen million years ago. Lava from a spectacular volcanic eruption solidified and cooled, thus allowing the cracks to emerge. Local legends say it was built by Finn McCool, an Irish giant that wanted to battle his Scottish enemy giant named Benandonner. About 37,000 interlocking polygon columns look so perfectly carved that they make the legend somewhat believable. There are around 1 million people that visit The Giant's Causeway every year.
Chapel of Nossa Senhora das Vitórias, Azores São Miguel Island
This beautiful neo-gothic church with a breathtaking landscape is a must-visit for your vacation of unusual destinations. The dazzling lake at the edge of Lagoa das Furnas complements the church beautifully. The church was built to honor José Do Conto's wife, Mariz Guilhermina Taveira de Brum da Silveira. José, a wealthy local landowner, and amateur botanist promised himself to create a magical chapel for the unfortunate demise of her terminally ill wife. Its intricate design and his talent for landscaping have eventually given the chapel a magical atmosphere.
The Great Blue Hole, Belize
If you are a diving fanatic, then The Blue Hole in Belize is the place to be! It is the most famous diving destination in the world. This gigantic sinkhole is known to have a diameter of 300 meters and a depth of 125 meters. This world-class diving spot has crystal-clear waters and allows you to the first-hand experience of seeing reef sharks, hammerhead sharks, and bull sharks.
Not only that, you get to experience the marine ecosystem in your own eyes — experiencing a whole new world where a variety of fishes and corrals dance through your goggles in a rich array of colors. A scientist from NASA, Glyn Collinson, described the hole as the "deepest, blue hole imaginable."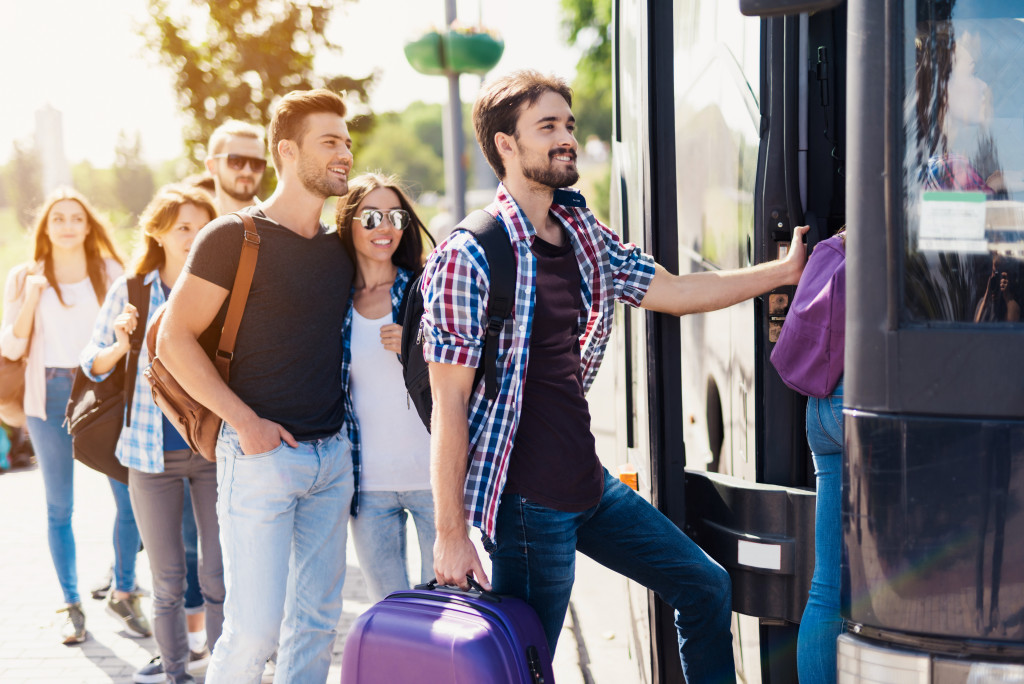 Hana Lava Tube, Maui, Hawaii
Take on a feast for the eyes on a road trip on Maui and reach the end of the road, where you'll eventually gaze in awe. Hana Lava Tube, also known as Ka'eleku Caverns, have caves quickly formed in only a few weeks, unlike those that take thousands of years. The tunnels are made from molten lava that erupted from a volcano years ago and have eventually cooled down.
Exciting things you don't naturally see every day can also be seen in lava tubes. This includes tube slime, nitrogen-feeding bacteria; lava balls, similar to how snowballs are formed; and lava falls, frozen in mid-fall. They offer a 40-minute guided tour of the whole place. Have good shoes prepared!
Spotted Lake, British Columbia, Canada
The famous Spotted Lake in Canada is sacred for the Okanagan or Syilx people, believing that each pool varies in its own medicinal or healing properties. Because of the intense summer heat, water evaporates, and only hundreds of small collections of minerals are seen. These spots vary from yellow, green, and blue. Seeing these during the summer, it's understandable why locals think perceive it as divine providence.
The Canadian Broadcasting Corporation (CBC) also stated that the lake is the most magical place in Canada. The lake is easily visible northwest of the town Osoyoos, at Highway 3. However, visitors are not allowed to trespass.
Hovercraft, Broome, Australia
Take on a thrill of the lifetime by experiencing what it feels like to levitate on air. Even though this vehicle flies only at three feet, you still get to experience its speed as you hover over rocky shores. Broome, Australia, has been famous for preserved dinosaur footprints known to have been 130 million years old. Over 150 prints were found along the coast of Broome, but the hovercraft tours customers to see only nine visible adult Sauropod footprints on beaches during the low tide. Baby footprints can also be found beside an adult's.
Planning a vacation is not easy, especially if you're still uncertain about where to go. However, with the mentioned places above, it is a guarantee that you will not regret experiencing these unique wonders of the world. So, grab your loved ones and book a flight now to one of these unusual vacation destinations that will give you memories you will never forget, or better yet, visit all of them.