Standing tall with its concoction of booming tech businesses, rich history, and picturesque setting, the Utah Valley is indeed a region to behold. With its towering canyons ready for hiking, skiing, and stargazing, not to mention state-of-the-art event venues, any visitor may never want to leave.
Given the Centers for Disease Control and Prevention's latest guidance on domestic travels, Fully vaccinated individuals can now travel safely within the country. So, you might want to consider going to Utah for your vacation this summer.
Not sure if you are up for it? Here are six reasons why you ought to travel to Utah this year.
1. To Celebrate Its Rich History
Utah is so rich in history that all of it cannot be reduced in a single paragraph.
For one, Utah is home to Native American history. In fact, Utah came from the name of the tribe "Ute." They settled around the Great Salt Lake basin. Today, tight-knit communities of the Navajo, Shoshone, and Piute tribes live in the area.
Another addition to Utah's fascinating history is its iconic deserts which have become a backdrop to countless cowboy tales over the years. Such includes the Sundance Kid and Butch Cassidy. It is even said that Utah is synonymous with the Wild West.
Aside from these, Utah is also dubbed to be the ultimate dinosaur state. Over the years, there has been an unprecedented number of prehistoric dinosaur bones dug. The Dinosaur National Monument stores the highest collection of Jurassic dinosaur bones in the world.
2. To Visit the Mighty Five
The United States has its fair share of iconic national parks with all their epic landscapes and ecosystems. There are over 63 national parks, including the 350+ monuments, historic parks, and memorials, including the Grand Canyon, Yellowstone, and Yosemite.
Nonetheless, Utah's national parks really take the top tier of the cake. Collectively known as "The Mighty Five," Zion, Canyon, Bryce, Capitol Reef, Arches, and Canyonlands are must-visit sites when you are planning on an American Southwest trip.
Though these national parks tend to be busy during the summer months, visitors can almost have the whole place to themselves when traveling between December and February. The winter weather makes the place more magical than it already is. Visitors must be geared up with winter apparel as it is chillier at this time of year.
3. To Immerse in Its Culture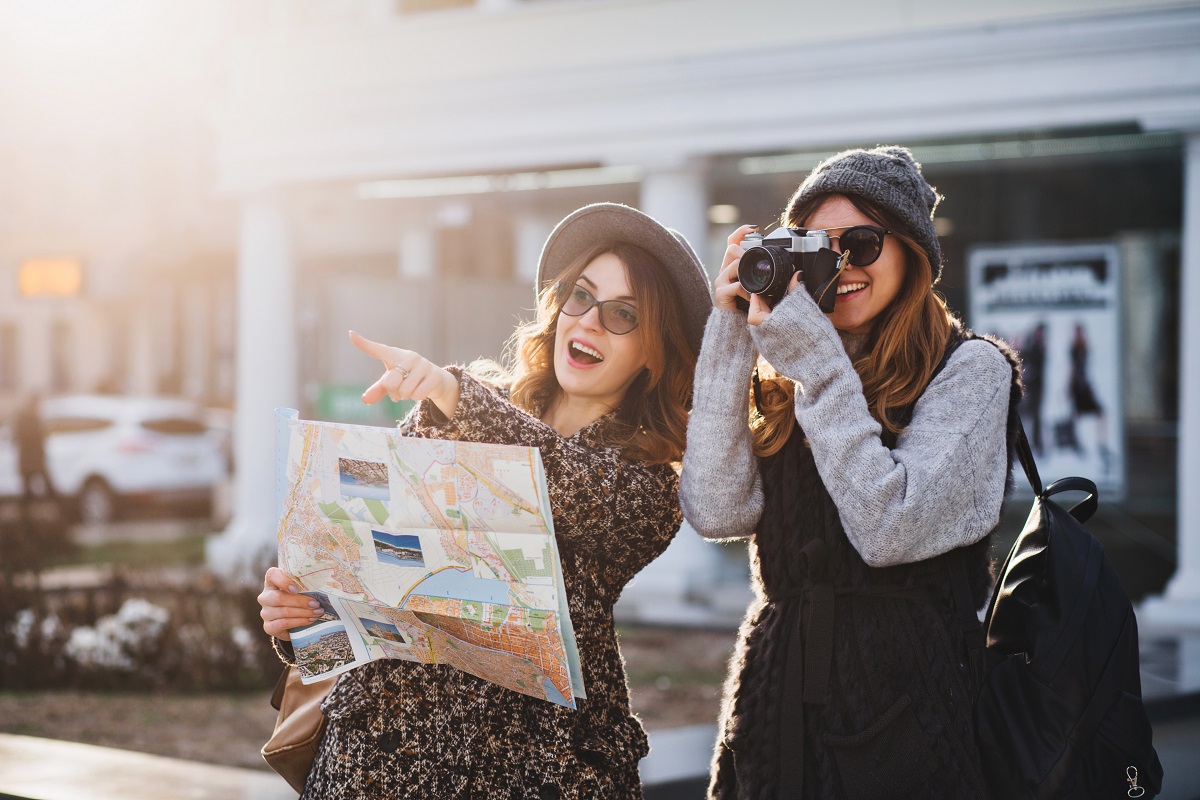 Apart from the aforementioned sites, over the years, Salt Lake City has garnered a liberal reputation, drawing a lot of visitors to enjoy the city's outdoor lifestyle. With booming international dining options, craft beer scenes, hip coffee houses, the nightlife in Utah is anything but boring.
Utah is also home to the buzzworthy indie films in the country. Hosted every winter, Park City's Sundance Festival allows you to enjoy the first showings of movies that are worth watching. If you are lucky enough, you might be able to sneak into one of the many parties across town.
4. To Enjoy Astro-tourism
Utah has always been the top destination for avid stargazers. With cities and towns virtually running 27/7 these days, it can be quite difficult to see stars amid light pollution. It is said that even a single light bulb can produce enough light pollution to block our view of the galaxy.
Nonetheless, the Dark Sky Parks in Utah are among the few sanctuaries of natural darkness, allowing you to enjoy stargazing. There are eleven places across the state of Utah that are officially certified as International Dark Sky Parks.
With the lowest amount of light pollution in the state, you are sure to enjoy viewing the Milky Way like never before.
5. To Have a Faith-Based Travel Destination
It cannot be denied that faith plays a huge part in Utah, as you can see from the state's history and infrastructure. It is even said that Salt Lake City is identical to Israel, being the most-sought faith-based travel destination.
Salt Lake City owes its beginnings to the Mormon migrants brought by Brigham Young back in 1847. Although the Mormon temple is not open to all except members of the Latter Day Saint church, visitors can always explore the surrounding museums, landmarks, and galleries in the temple square.
6. To Enjoy Its Winter Sports
Of course, Utah is renowned for its majestic deep layers of snow, making the state one of the top destinations for winter sports. In fact, three of the country's top ski resorts are in Utah, namely Snowbird, Alta, and Solitude.
With all these great features lined up, are you ready to book a flight to Utah for your next vacation?