Are you planning to visit Victoria someday or looking for property for sale to move there? That's wonderful! Victoria is one of the states that offers a rich combination of attractions. The famous Great Ocean Road, which offers a long stretch of stunning scenery, is a given. If you love the great outdoors, the state has mountains and surfing beaches, and curious sites like the Twelve Apostles. If you love arts and culture, it has museums, heritage sites, the Australian Ballet. There's also the Werribee Open Range for lovers of wildlife.
And, of course, there are the authentically Aussie snacks that can tease your palate. It would be sad to visit Victoria without tasting any of these sumptuous food items. Don't forget to take home a bag.
Vegemite
This is a popular homegrown spread that's good with buttered toast or bland biscuits. It's a staple in Australian households. It was created by a chemist from leftover brewer's yeast extract, vegetable additives, and spices. The texture is similar to that of peanut butter, but it has a dark brown, almost black, color. Unlike peanut butter, the vegemite is salty.
How to enjoy a Vegemite sandwich
Butter a toast or bread. Using a bread knife, get a small amount of vegemite and spread it thinly over the butter. For those who want their sandwich saltier, lather up a thick spread. Eat open-faced.
Cruffin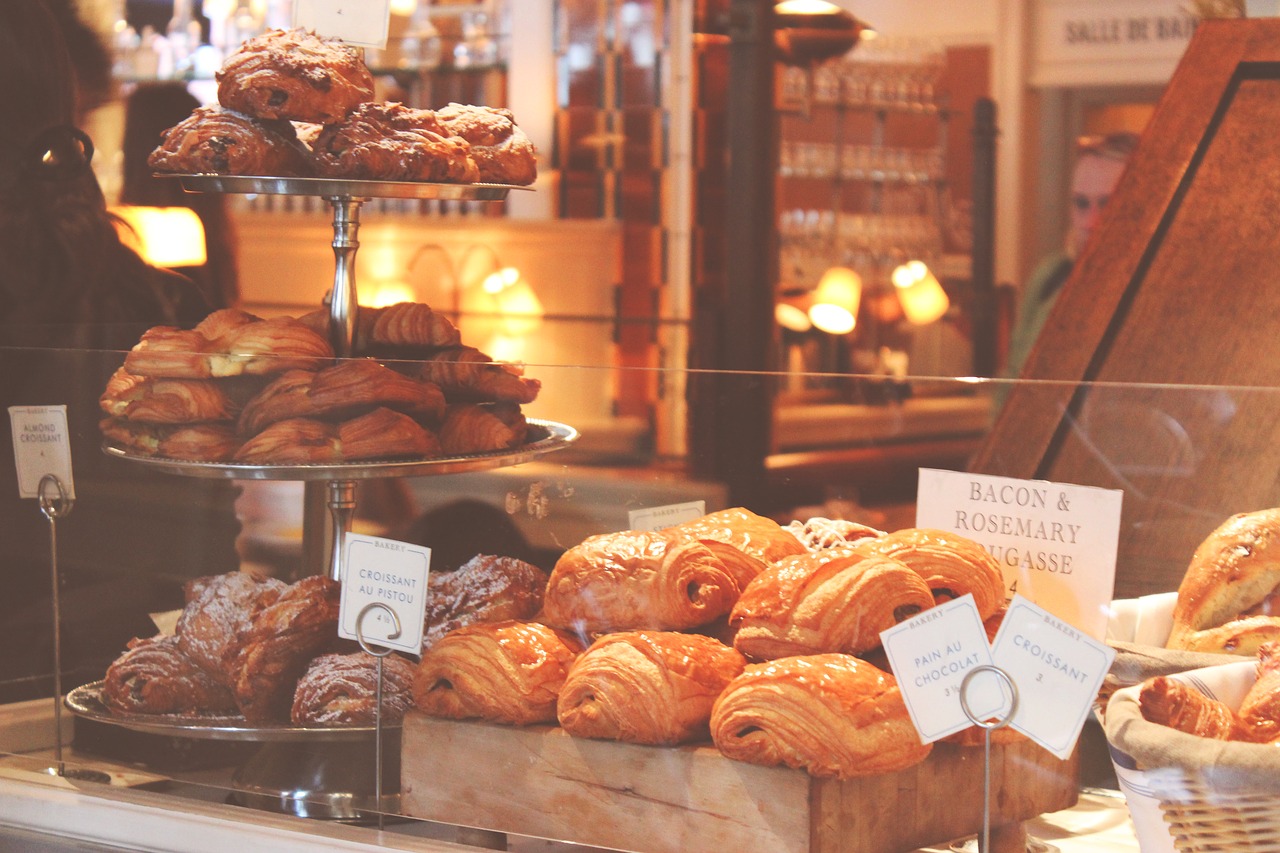 Cruffin (croissant-and-muffin) is a sweet pastry made from laminated croissant dough and stuffed with all sorts of fillings like ganache, cream, curd, and jam. It also comes in flavors like salted caramel, strawberries and cream, chocolate, peanut butter, and more. The first cruffin was made in Melbourne's Lune Croissanterie in 2013, but it became more popular through San Francisco's Mr. Holmes Bakehouse. Want to make a soft filling for your cruffin? Try this recipe from Mycakeschool.com.
Strawberry Whipped Cream Cheese filling for your cruffin
8 oz (226g) Full Fat Cream Cheese, softened (don't microwave)
1 1/2 cup (156g) Sifted Powdered Sugar
1/4 cup (46g) Strawberry Puree (puree about 5-6 strawberries)
1 teaspoon(4g) Strawberry Extract
1 cup (232g) Heavy cream
Chill your whisk or mixer beaters in the fridge for 10 minutes. In a bowl, combine the first four ingredients. Mix until well blended. Add the cream slowly and beat until it becomes fluffy (around 2 minutes). Makes 3 cups of soft filling.
Donug
Donug is a chicken nugget, except that it's not a "nugget." It's a big circle-shaped chicken piece resembling a doughnut. Doughnut + nugget = donug. Creative, huh? A Scottish businessman based in Australia invented this food made of flour and free-range chicken and covered with panko crumbs and cornflakes. It's deep-fried and served with either a cheesy Dijon bechamel sauce, a Japanese curry mozzarella sauce, hot chili sauce, or chili flakes and salt. This unusual nugget has gone the rounds of social media these days.
Where can you find a donug?
Donugs, as originally prepared, are quite rare outside of Australia. Within the country, they're a crowd favorite. But you can create your own and enjoy at home. There are ready-to-cook mixes, such as Rick Grants donug mix from Glutenfreefoods.com.au, which sells for $8 a 220g pack. Or you can make this recipe from Food Fusion.
Hot Jam Donuts
This street food is a Melbourne native, that's why it's called the Melbourner. Made with yeasted dough, hot jam donuts are filled with jam before frying, after which they're coated with sugar and served hot. They're crispy outside but soft inside. Eat them warm to enjoy the combination of textures.
The best hot jam donuts in Melbourne
According to Culture Trip's avid readers, the best hot jam donuts are found in:
American Doughnut Kitchen at the Queen Victoria Market
Olympic Doughnuts down Irving Street
Dandee Donuts at the Dandenong Market or out of a van in Hallam and Berwick market
Europa Cake Shop in St. Kilda (home of the best plum doughnuts)
Walker's Doughnuts on Elizabeth Street
Victoria has an awesome mix of sights and sounds and places to experience—something that has rubbed on to its street food and snack outlets. Get your fill of combined flavors when you visit or stay in Australia.